Rent A Roll-Off in Sylmar, CA
Are you looking to renovate your house in Sylmar, CA? Don't let waste stress you when your Sylmar dumpster rental can offer solutions. Americas Bin Company is a dumpster rental company you can hire when you need dumpsters. In addition, we deliver waste management services for clients looking to renovate, landscape, declutter and handle construction projects. Who doesn't appreciate professional help in tackling construction waste or demolition debris? Cleaning up extensive demolition debris or removing household junk can be quite draining. So instead, we provide waste disposal bins for home, commercial and industrial projects. Our dumpsters for rent sizes start from 10 to 40-cubic yard roll-off containers. We also supply front-load bins for retail and residential uses. Whether you need to remove storm debris or are stuck with household junk, we're the most reliable and efficient team, paying attention to minor details. We can meet your waste management needs wherever you reside or have a job in Sylmar. Importantly, we're punctual, friendly, and courteous. We strive to help you handle waste disposal in the most eco-friendly and efficient way. So when you call us, ask about dumpster sizes, waste removal solutions, and dumpster rental rates. In addition, we offer free quotes for any roll-off container size for your project.
Sylmar Dumpster Rental For Construction Debris
Suppose you manage a construction company or are project management. In that case, you agree that getting a reliable dumpster rental can be challenging. However, booking disposal services for your construction project is easier now than ever with Americas Bin Rental and Dumpster rental. We tackle any construction project, large or small, and our various dumpster sizes are great for any construction debris you need to dump. The size of your construction dumpster matters, and our customer rep can help you get the exact construction roll-off size for your site. We offer three sizes to help you complete your construction project, large or small-scale. In addition, Americas Bin Company offers hauling services throughout all business days. However, you don't have to worry about weekend projects because we're flexible and strive to meet your needs. Are you wondering how to get rid of demolition bricks or remodeling debris? Construction bins are also great for other construction-related projects. For instance, you can order 25-cubic yard dumpsters for kitchen cleanout after remodeling, bathroom demolition, driveway installation, and much more. A 40-yard construction container has more capacity and is the appropriate bin for large debris. It is ideal for significant demolitions, earthmoving projects, new home constructions, complete house remodeling, and other essential projects. Whatever debris type needs to go, we're the #1 Sylmar dumpster rental for quality construction bins. Let us help you handle the unique needs of your construction or demolition site. Call us for an accurate and timely construction dumpster rental quote.
Roll-Off Dumpsters For Residential Projects
It's been years of living, buying new items, and putting the old ones out of sight. Well, there's always a way out and eco-friendly solutions for household junk. Another one of our areas of expertise here at ABC Dumpster rental is household junk disposal. We service Sylmar homeowners, estate managers, landlords, and tenants needing junk disposal services. Junk disposal should be the least of your worries when you have us by your side. Whether you need to get your guest room space back or dump the garage, we've got junk roll-off bins for residential and commercial use.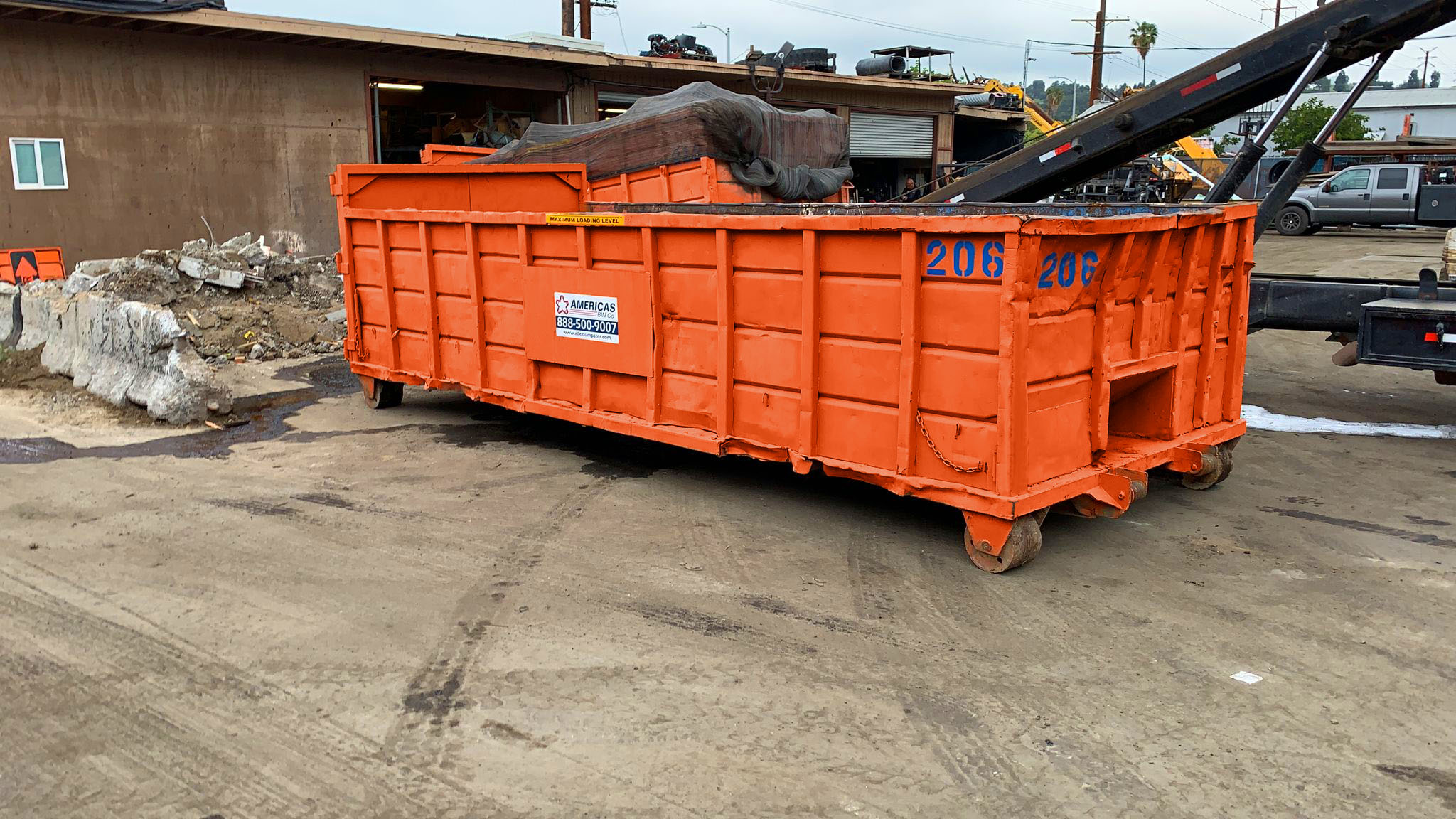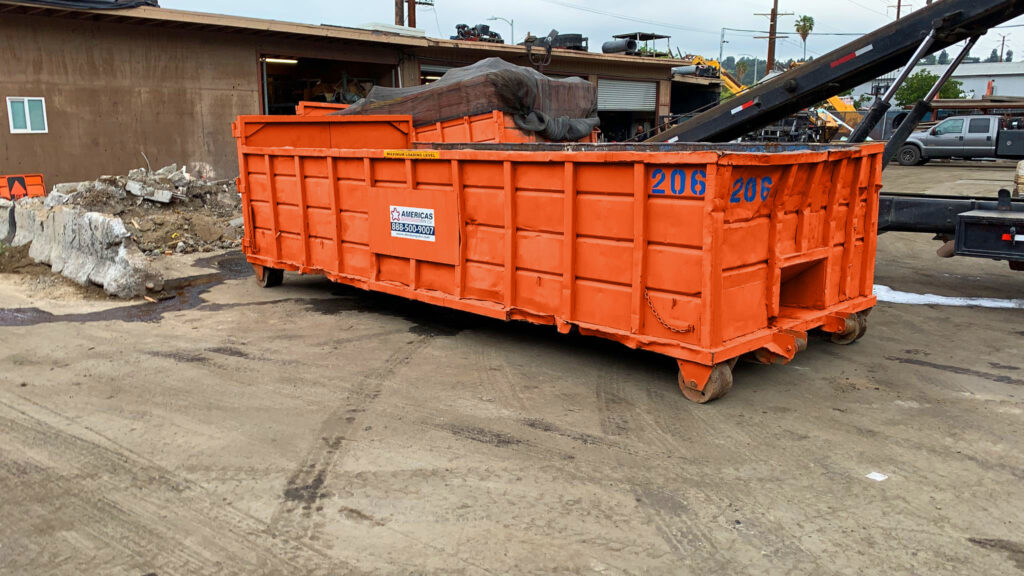 We accept typical home projects like estate cleanouts, yard junk disposal, apartment cleanouts, foreclosure, and estate junk removal. We've got good container rentals for household, estate, or commercial junk disposal jobs. Also, feel free to check out a selection of our roll-off dumpsters. We've got dozens of junk dumpster sizes ready to use.
What's The Right Way to Use A Roll-Off Dumpster?
Although roll-off containers are the most user-friendly waste collection tools, there are safe use guidelines. First, ask your dumpster rental about the weight cap for your specific bin. For example, if you've rented a 10-yard dumpster, you need to know the maximum weight you can load. The reason why dumpster weight is an issue is; that first, they charge per ton to dispose of waste at the local facilities. Secondly, too much weight makes it a hassle to haul the bin, putting everyone's life on the line, including road users. Another thing is to know about only discarding approved debris in your dumpster. You can ask our account manager for disposal alternatives of prohibited waste. Contact us today.