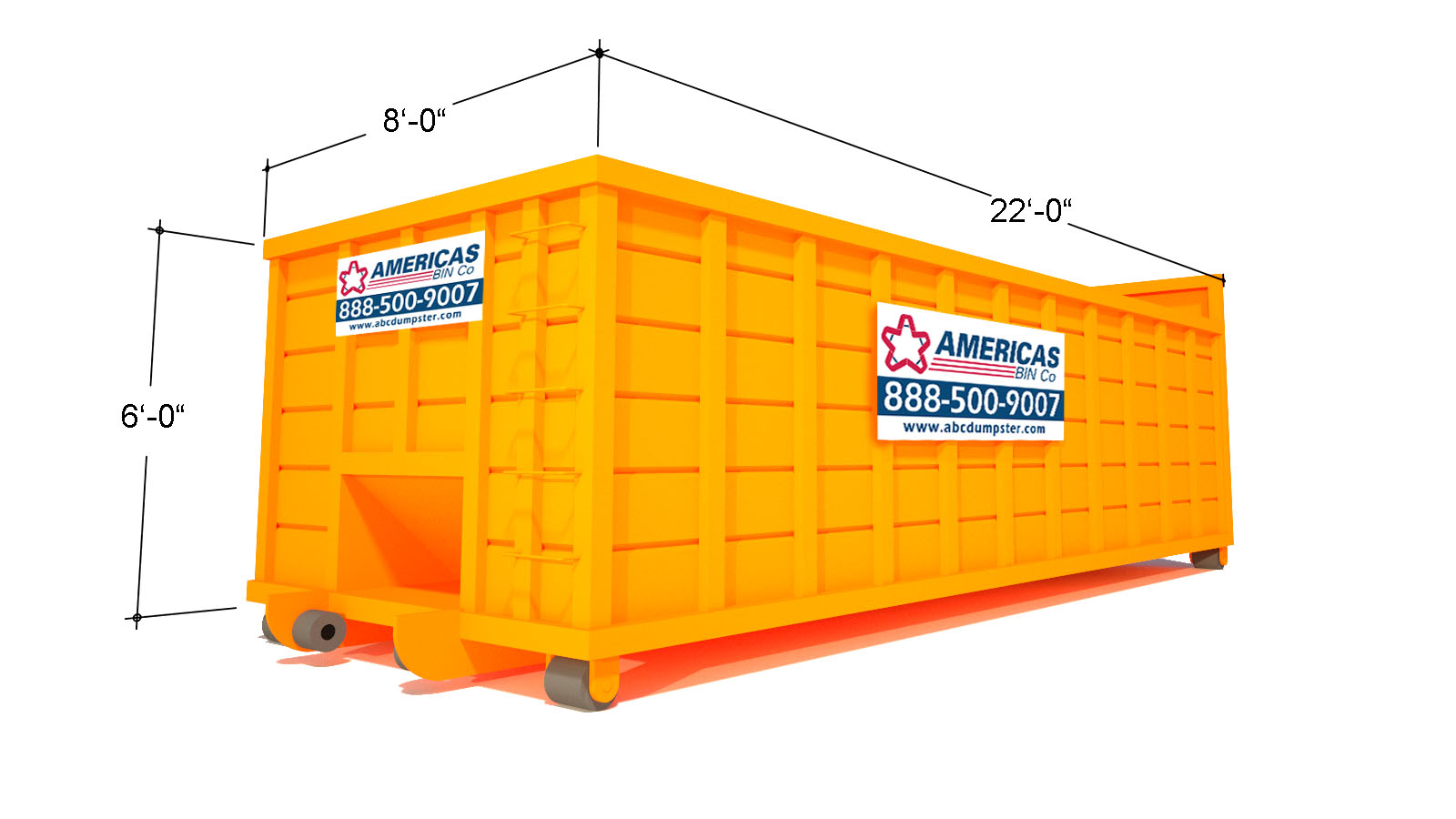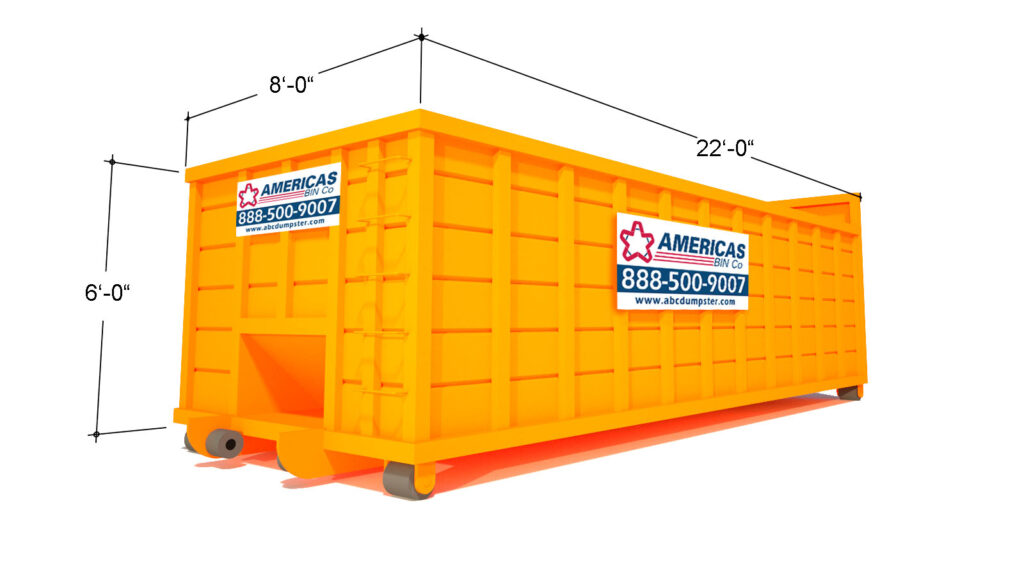 This dumpster is the largest dumpster we deliver.  Measuring an impressive 22 feet long, 8 feet wide, and 6 feet tall; this dumpster can handle whatever you throw in it!  This size is best for large renovation or demolition projects.  Popular with contractors or builders, the 40 yard is efficient for almost any job.  One dumpster can serve every contractor you have on site, without needing separate rentals for each task.  The doors open wide for easy access, useful for homeowners or the elderly to easily walk trash straight to the back of the dumpster utilizing the full capacity of your dumpster. 
Here we see a dumpster hard at work.  You can find our bright orange dumpsters all throughout LA county.  From Malibu to Altadena and from SCV to DTLA, we can service your needs. If you are outside that area, our dedicated sales team can work with you on servicing your specific location.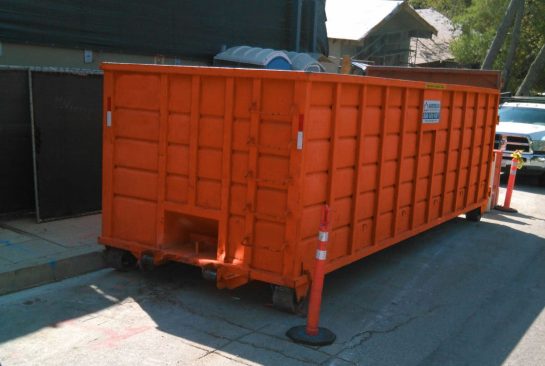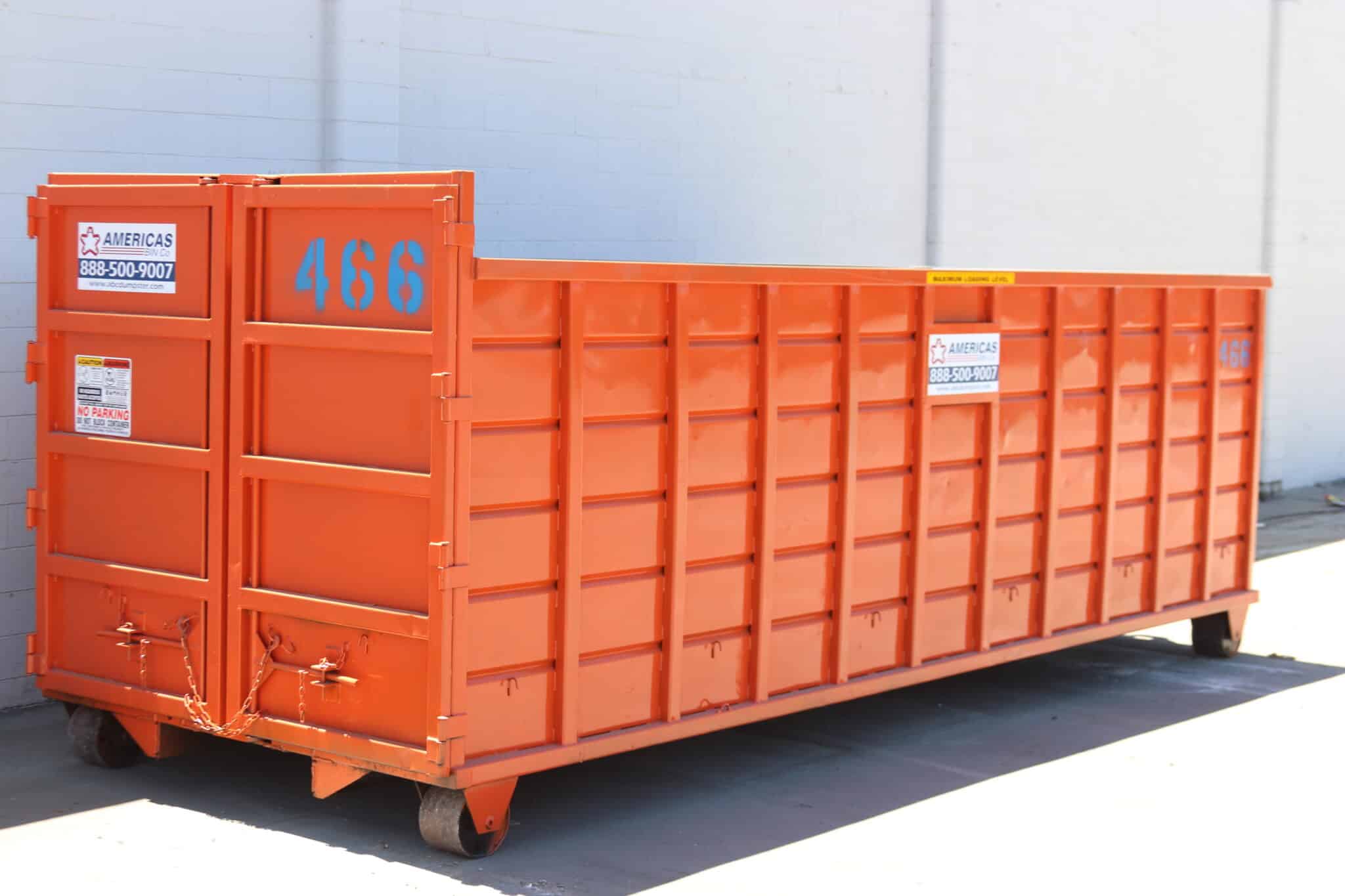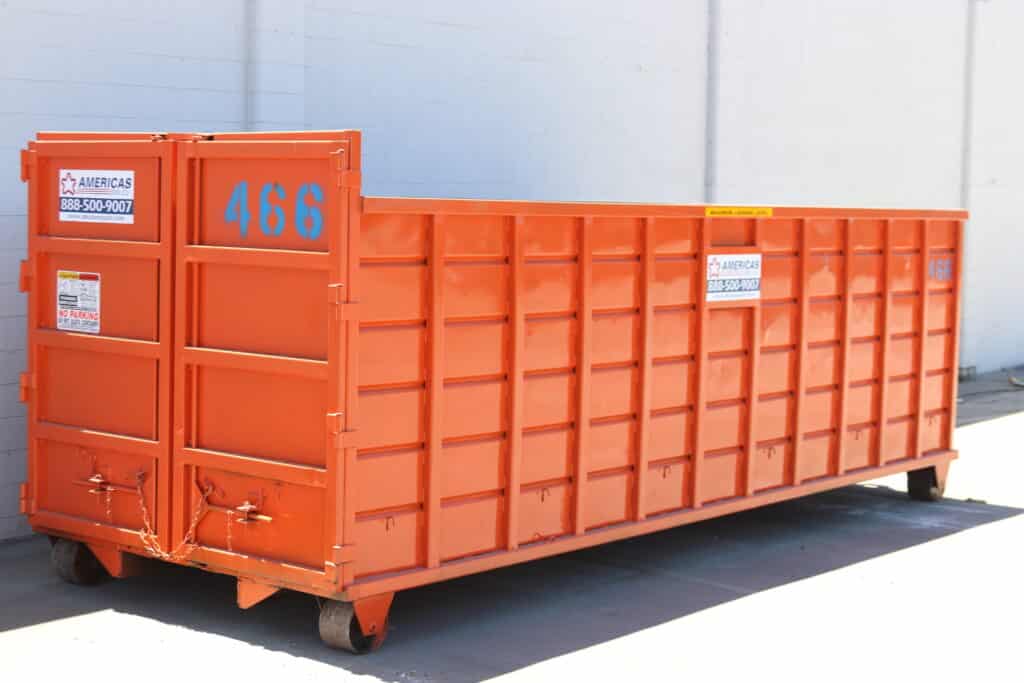 How much you can put in the dumpster? It's a lot, 40 cubic yards is whole lot. That's the equivalent of 8000 US gals, 30,000 liters, or 751,000 golf balls. If you did fill the dumpster to the top with golf balls, it would weigh a whooping 38 tons, that's as much as 9 hippopotamuses. Unfortunately, our trucks and roads are not rated for that many hippos; a 40 yard rental includes 4 tons of covered weight, the customer is responsible for paying any overweight charges. So if you need to get rid of your golf ball collection we can work with you on making that happen.