25 Yard, the Middle Child
The 25 Yard dumpster is a versatile dumpster for many projects.  We offer 2 variations of the 25 yard, slightly different dimensions but the same capacity.  The Standard 25 yard dumpster is shown above, 20 ft. long and 4 ft. tall; all our dumpsters are 8 ft. wide.  The Short 25 yard dumpster measures 16 ft. long by 5 ft. tall.  Our knowledgeable sales staff will be able to answer any questions you may have.  The Standard 25 is great for easy side loading if you have smaller offspring helping you load.  The Short 25 is good for tight roads or small driveways, our team will ask where you plan to place the dumpster so we know which size is best.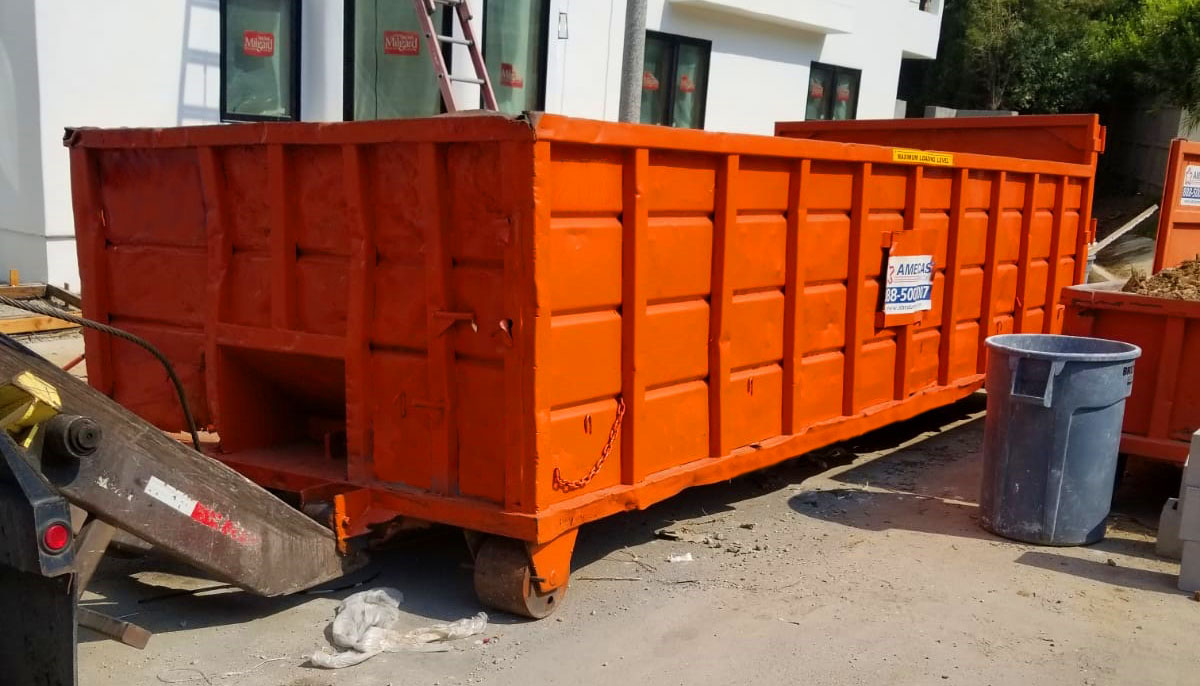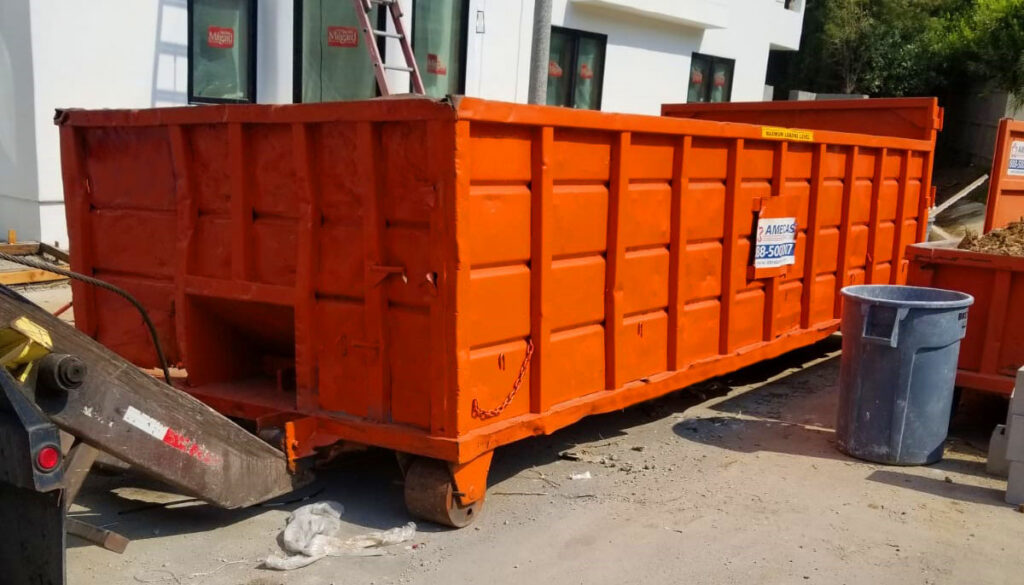 The Standard 25 is perfect for bulky cleanouts.  This size comes with 2 tons of weight included, that means bulky furniture, light demolition debris, or garage junk makes the Standard 25 a good choice.  We don't recommend this dumpster for heavy materials like dirt and concrete.  Get ready for the next season with some spring cleaning, it won't take long with a Standard 25!
Shown here is our Short 25 dumpster, the 16 ft. length fits nicely in most driveways and takes up less space on the street. Sideloading this dumpster is still easier than our taller 40 yard dumpster, if you have heavy or bulky items the doors open fully to allow loading from the back. Availability is limited, please check with our sales staff if you need a Short 25 specifically.