Sherman Oaks Dumpster Rental
Roll-Off Dumpster Rental in Sherman Oaks, CA
Are you a homeowner needing to clean up the yard? Do you need help eliminating garage junk? We have a solution! Americas Bin Company and Dumpster Rental cater to home junk and construction garbage disposal. 
We provide unrivaled Sherman Oaks dumpster rental services for home cleanouts, landscaping, business, construction, and demolition waste removal. Count us on our affordable services to dispose of back and front yard debris.
Furthermore, we offer a generous rental timeframe, so no matter the job size, you have all the time to complete your project meticulously. Rent a residential bin in Sherman Oaks and get it fast. We work tirelessly, ensuring that the right-sized dumpsters and team are available for any project. We supply residential and commercial bins if you've got a house to remodel, concrete, green waste, wood debris, or general junk.
Dimensions:
6′ Long x 4′ Wide x 4′ Tall
Best Use:
Party clean-up, office or business use, or light clean-up.
Dimensions:
16′ Long x 8′ Wide x 2′ Tall
Best Use:
Heavy materials like concrete, asphalt, and dirt.
Dimensions:
20′ Long x 8′ Wide x 4′ Tall
Best Use:
Ideal for heavy-debris home clean-outs and remodeling cleanup.
Dimensions:
22′ Long x 8′ Wide x 6′ Tall
Best Use:
Ideal for large construction and remodeling homes.
Quality Clean Roll-Off Dumpsters in Sherman Oaks
Nothing screams a clean, fresh, and organized work site more than a spotless dumpster rental. At Americas Bin Company, we provide nothing short of clean and quality dumpster rentals. Forget about dusty and rust-covered dumpsters from our competitors. After every project, we thoroughly clean our bins, ensuring our next customers get a clean orange-colored container.
It doesn't end there; we rent you the correct dumpster size, so you don't end up with an overloaded container. A dumpster with trash sticking out can be an eyesore. Get an expert recommendation for your next container rental. With hundreds of containers capable of holding various waste sizes, our team never runs out of dumpster rental options for our customers. 
Don't worry about where or how to place your service request. Give us a call at 888-500-9007 or contact us online! We are proud of our responsive, customer-dedicated team, which always looks forward to serving you.
Low Costs for Dumpster Rental in Sherman Oaks
Getting rid of construction waste or home junk couldn't get more affordable. Sign up for residential or commercial waste disposal bins at an affordable rate here at ABC Dumpster. We offer dumpster rates unique to the size and rental timeframe. 
There are no hidden rental fees, whether you need same-day dumpster service or early pickup. Unlike other haulers that see junk, we see possibilities with your debris, so we have eco-friendly disposal options for your residential or construction trash.
 We're at the forefront of championing cost-effective and reliable waste collection solutions for Sherman Oaks. Snag a free rental estimate today without signing up for any contract. Our friendly customer manager can customize and offer a free dumpster rental quote for any project.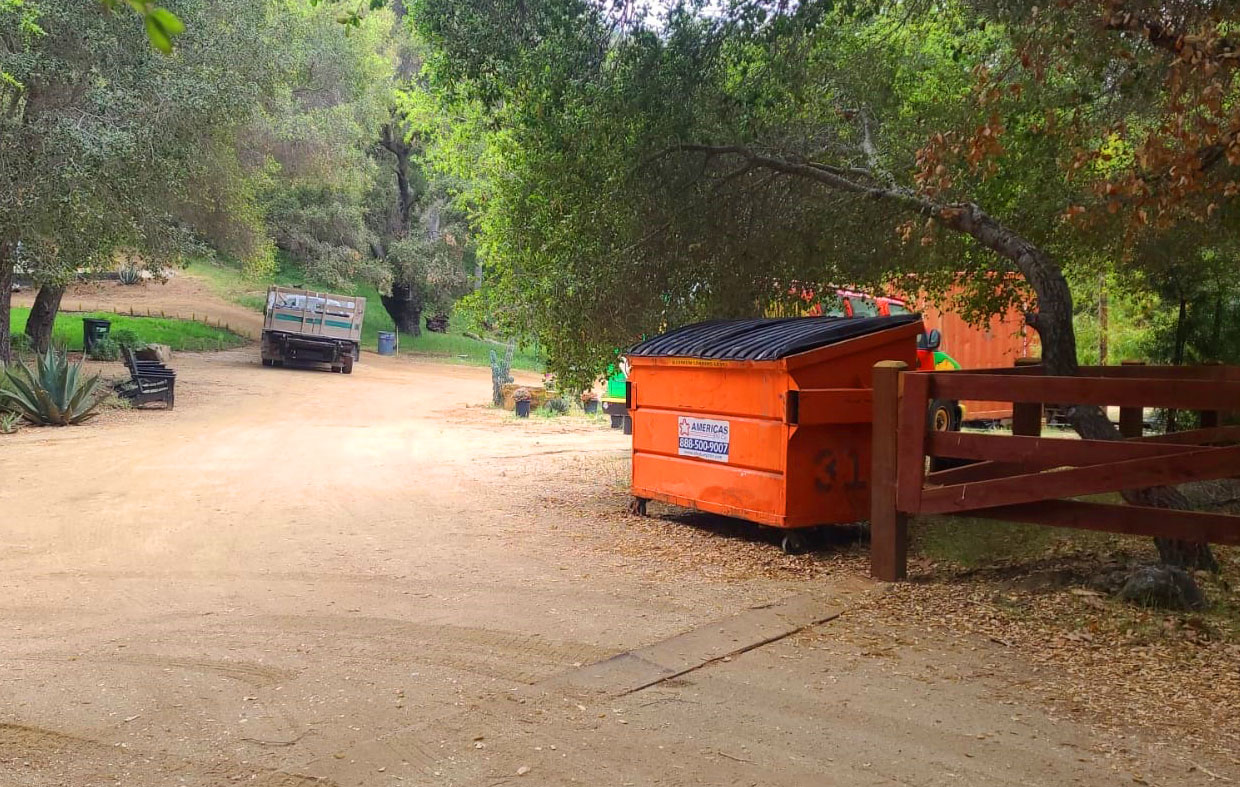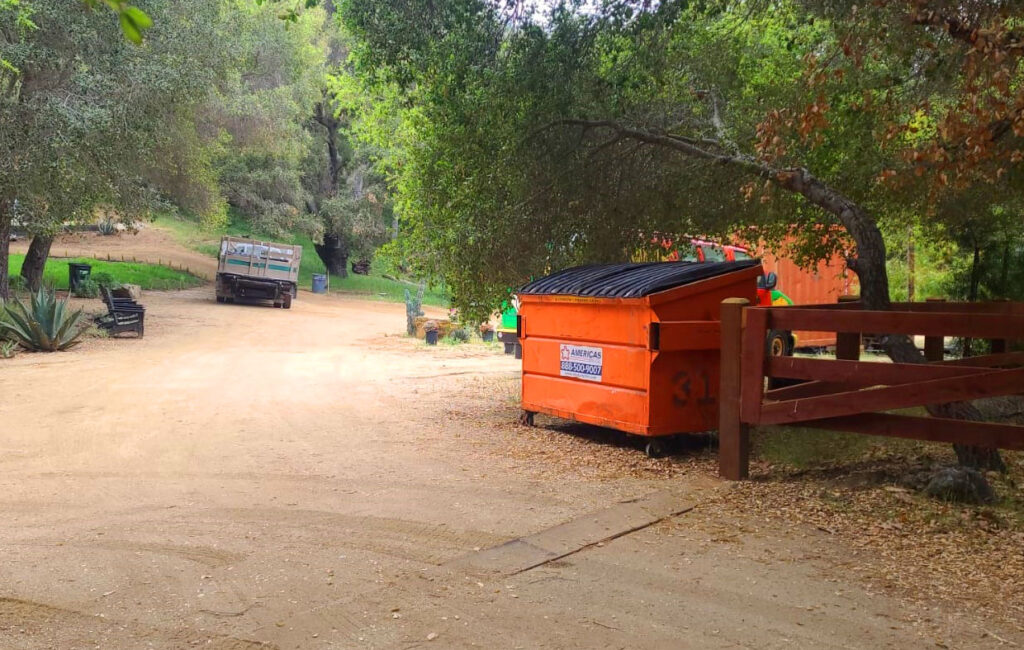 Tell us about your project plans; do you need a 10-yard dumpster for bricks? Are you looking to rent a 25-yard dumpster for estate remodeling? Ready to start the popular spring cleaning project? We're excited to be your preferred Sherman Oak dumpster rental regardless of the project. 
What's the Maximum Weight to Put in a Roll-Off Bin?
You can load waste up to the full dumpster's weight allowance. Knowing the maximum tonnage for your dumpster rental is vital before loading. For instance, the volume of a lowboy container is ten cubic yards, and you can put up to three tons. Bigger containers like our 25 and 40-yard dumpsters can hold more weight. 
Remember, there is a fill limit even if the debris doesn't exceed the weight limit. A dumpster with refuse sticking out isn't easy to haul. With years of working in the waste management industry, we've tried, tested, and figure out the best option for each project given to us. 
How Long is Your Roll-Off Rental Period?
Seven-day dumpster rental is popular and pretty much the standard you can get for a home project. However, at Americas Bin Company, we can make special arrangements to accommodate your long-term or short-term temporary dumpster rental. So we offer flexible rental agreements, whether you need to declutter a hoarder's home slowly or remodel every room one at a time. 
Is a Dumpster Safe to Park on Your Property?
While a container is super heavy, it is 100% safe to put on your residential property. Our skilled drivers are careful not to leave even a tiny scratch on your driveway or yard. In addition, we have an extensively trained delivery crew; you can rest easy knowing your property is in the best hands. 
Whether you need our 40-yard bin or the 10-yarder, ABC dumpster prioritizes you and your property's safety. Ready to collect and dispose of waste and create a safe and clean Sherman Oaks? We're waiting for your order and are prepared to provide premier dumpsters you can get in Sherman Oaks, California.