Rent A Roll-Off in Reseda, CA
Where do you take junk after spring cleaning? How do you dispose of remodeling debris? ABC Dumpster is the answer to your waste disposal needs. We provide dumpster services for Reseda residents, business owners, and companies. You can call us when you need a dumpster for home updates, landscaping, reroofing, large-scale construction, or event cleanup. We cover a broad scope of projects, and there's no limit to what and how much waste we can handle. As your Reseda dumpster rental, we're in the waste management industry, bridging the need for exceptional dumpster services. We are an in-demand dumpster rental for various dumpster sizes, including 10, 25, and 40-yard containers; how our services work is pretty straightforward and most affordable. We charge for your dumpster rental at a flat-rate fee no one can beat in Reseda. From the time you sign up for our dumpster rental, you can trust we'll be by your side, keeping tabs on your job site and ensuring swift waste hauling. As a locally-run dumpster rental, we know our way around can service any project. So hop on the call with us whether you're a landscaper, contractor, homeowner, or project manager.
Quality Assurance and Low-Cost Dumpster Price Guaranteed
Cleaning a property or renovating your home should be exciting. But you don't have to worry about expensive or mediocre dumpster rental services. Americas Bin Company prioritizes client projects and delivers excellent roll-off rental services. So we assure trustworthy services, whether you need a three cubic yard container for home office junk or the 25-yard dumpster for a garage cleanout. Exaggerated dumpster rental fees are unheard of here because we offer pocket-friendly services. We work to accommodate your needs and find the best dumpster rental rate possible, regardless of your budget. Furthermore, our free dumpster quote is indicative of the actual service fee. Our customer support will update you if any changes in your dumpster use can affect the current fee agreement. For instance, if you decide to use the bin beyond your rental, we might need to charge a small fee for the extended rental days. If too much debris in the dumpster exceeds the weight allowance, we might also ask you to add a fee. Start your rental scheduling to learn why our Reseda customers speak highly of our services.
Best Construction Dumpster Rental in Reseda, California
ABC Dumpster is your top Reseda dumpster rental when you need to hire construction dumpster services. We have unmatched strategies for quick construction waste disposal. Rent our 10-yard bin for heavy construction trash like stucco, shingles, tiles, carpeting, concrete, patio bricks, and more. We provide a 25-yard container specifically for medium-size construction waste. For instance, you can order it for pool installation, complete medium-size kitchen renovation, remodeling, or landscaping. Finally, we have 40-yard dumpsters for our construction project managers looking for cost-effective and reliable construction waste options. Call us for your project's more accurate dumpster size evaluation. We have a free rate for you at the end of our call.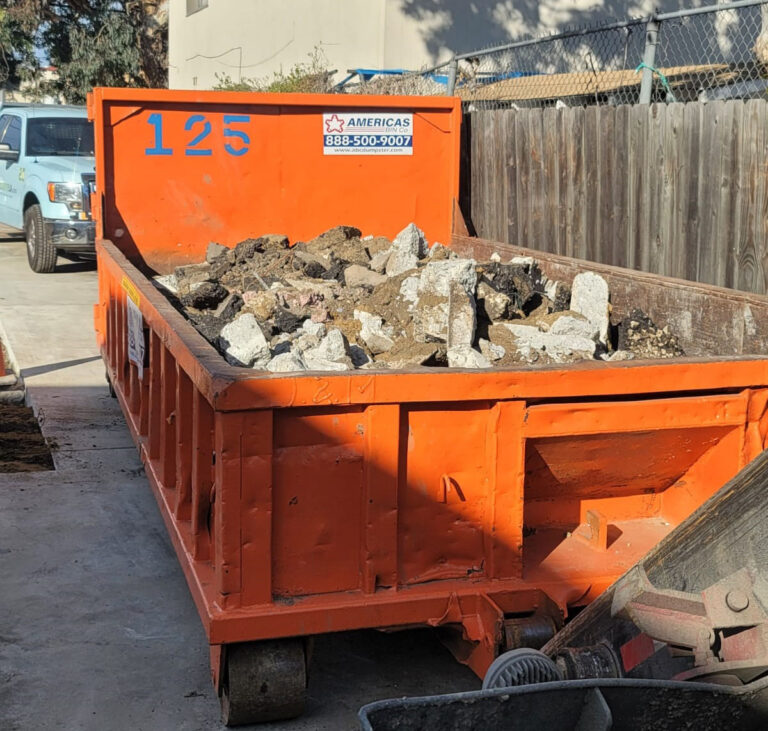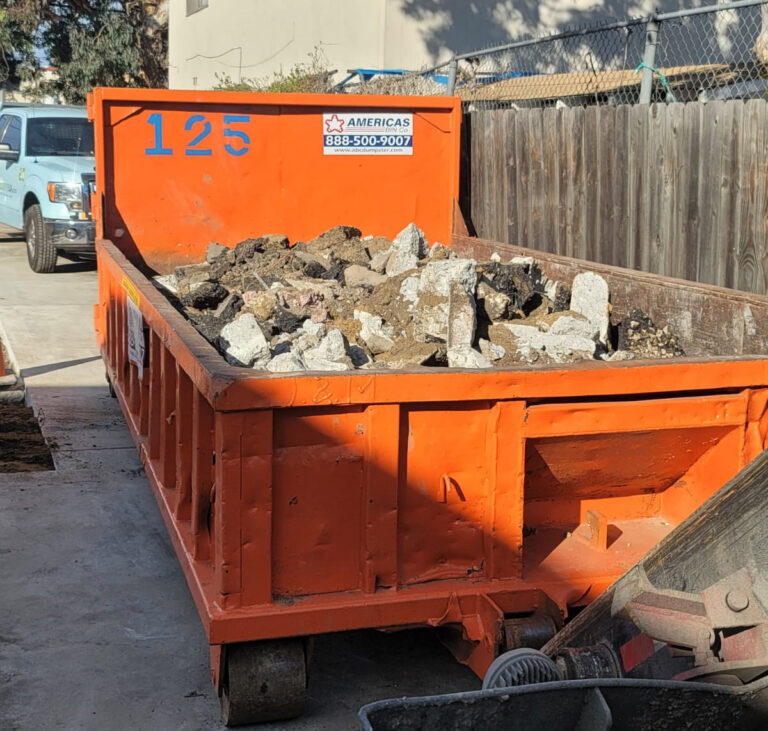 Your Partner for Residential and Commercial Projects
Are you tired of feeling unproductive due to piles of home junk? Do you need to overhaul your home office or retail space and remove debris? ABC Dumpster is here to help. We accept junk disposal projects of any size in Reseda. Whether decluttering the garage or removing hoarders' junk from a close family member's house, we've got your back. We help homeowners and business owners eliminate huge waste beyond their capability. We love seeing our customers eliminate useless junk and be eco-friendly and responsible. Getting the motivation to start tossing out junk can be a hassle. Our dumpster services can send energy dust, making you more determined to dispose of junk. Are you planning a regular spring cleaning? Need to declutter before a new family member arrives? Are you thinking of decluttering before moving? So get your junk dumpster ready, roll up your sleeves and start purging your way to a fresh and clean space.
Affordable Dumpster for Landscaping
Improving your curb appeal at all times is crucial. Seeing your well-manicured garden and plants is therapeutic, which is why yard cleanup is vital. Americas Bin Company and Dumpster Rental can provide the right-size yard dumpster for landscaping jobs. Whether you have dirt, stumps, branches, rocks, concrete, or patio bricks to haul, we've got the best options. So let's work together to create your dream garden without breaking the bank on debris disposal. Ask our customer rep for a yard dumpster, and they'll offer you dependable services.