Northridge Dumpster Rental
Roll-Off Rental in Northridge, CA
Get superior dumpster rental services in Northridge. ABC Dumpster is a team of dumpster rental, delivery, and pick-up pros serving the greater Northridge area. We offer multiple bin sizes ranging from three to forty cubic yards to help you complete any job, big or small. 
We don't leave any waste behind, from household junk to yard to construction, retail, and demolition waste. So is the kitchen remodeling stressing you? The last thing you should be worried about is debris disposal. You can expect fast and dependable services where there is a high level of professionalism and affordable pricing. 
Securing the ideal dumpster is vital for hassle-free site cleanup. We're sure you don't want a messy construction or remodeling site, and we'll deliver the best bin size before you start your project. Our office manager will guide you as you go over our dumpster rental options. We supply 3, 10, 25, and 40-cubic yard dumpsters.
Do you need to downsize? Need to dispose of kitchen renovation debris? Are you planning to complete the garage or landscaping? ABC Dumpsters is the company to service your home cleanout, upgrades, and landscaping projects in Northridge.
Whether you're a business owner, homeowner, or a handyperson, we help you find cost-effective waste collection solutions.
Dimensions:
6′ Long x 4′ Wide x 4′ Tall
Best Use:
Party clean-up, office or business use, or light clean-up.
Dimensions:
16′ Long x 8′ Wide x 2′ Tall
Best Use:
Heavy materials like concrete, asphalt, and dirt.
Dimensions:
20′ Long x 8′ Wide x 4′ Tall
Best Use:
Ideal for heavy-debris home clean-outs and remodeling cleanup.
Dimensions:
22′ Long x 8′ Wide x 6′ Tall
Best Use:
Ideal for large construction and remodeling homes.
Why Rent A Temporary Dumpster?
You never have to worry about disposing of inert debris until you have a project producing tons of it. Then, construction waste, household junk, demolition, and yard work debris can be defeating. And you have no choice but to clean up your job site for efficient work and safety. Undoubtedly, seeking out dumpster rental services can be the easiest and fastest way to dispose of waste. 
Whether working on a patio demolition, kitchen upgrade, bathroom or roof shingles disposal, construction dumpsters take one taxing job off your hands. A dumpster container keeps the garbage in one designated location until your hauler moves it away. It makes it simpler for you and your coworkers to work on a neat site and put debris in one container.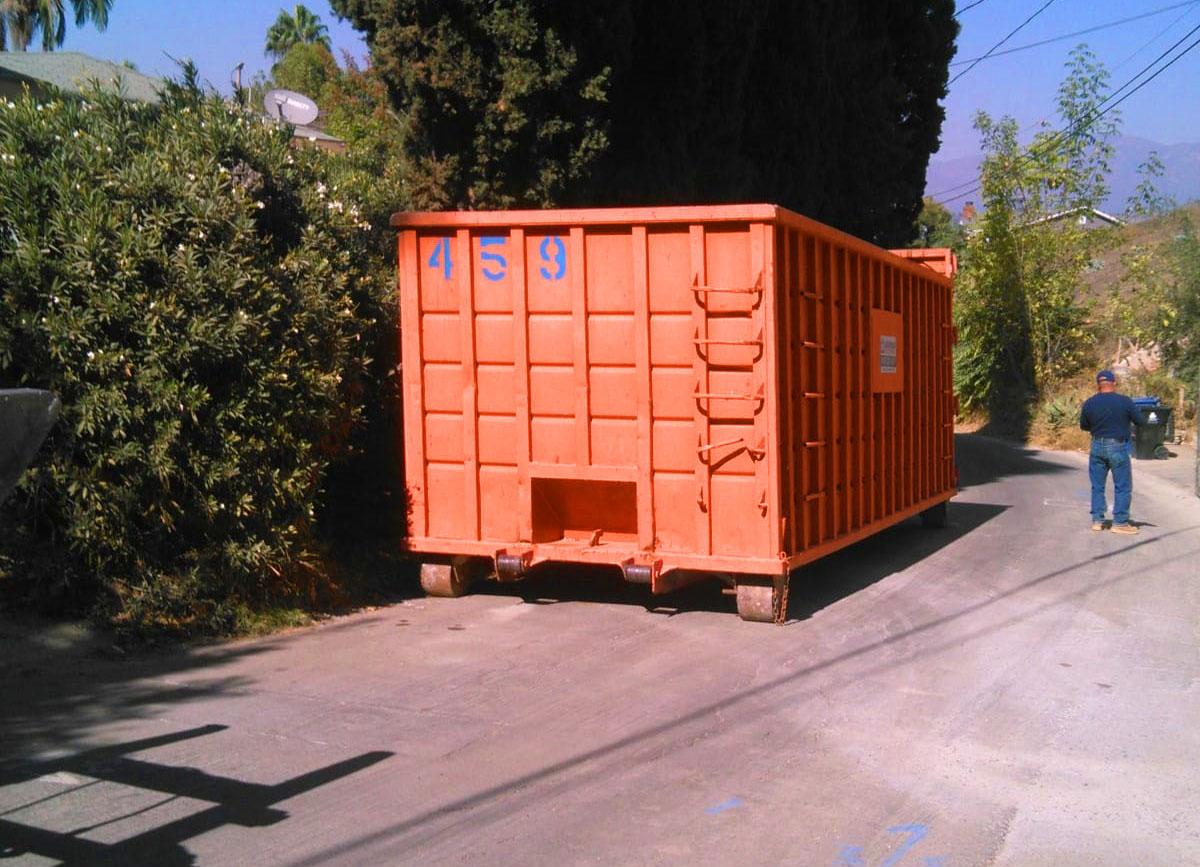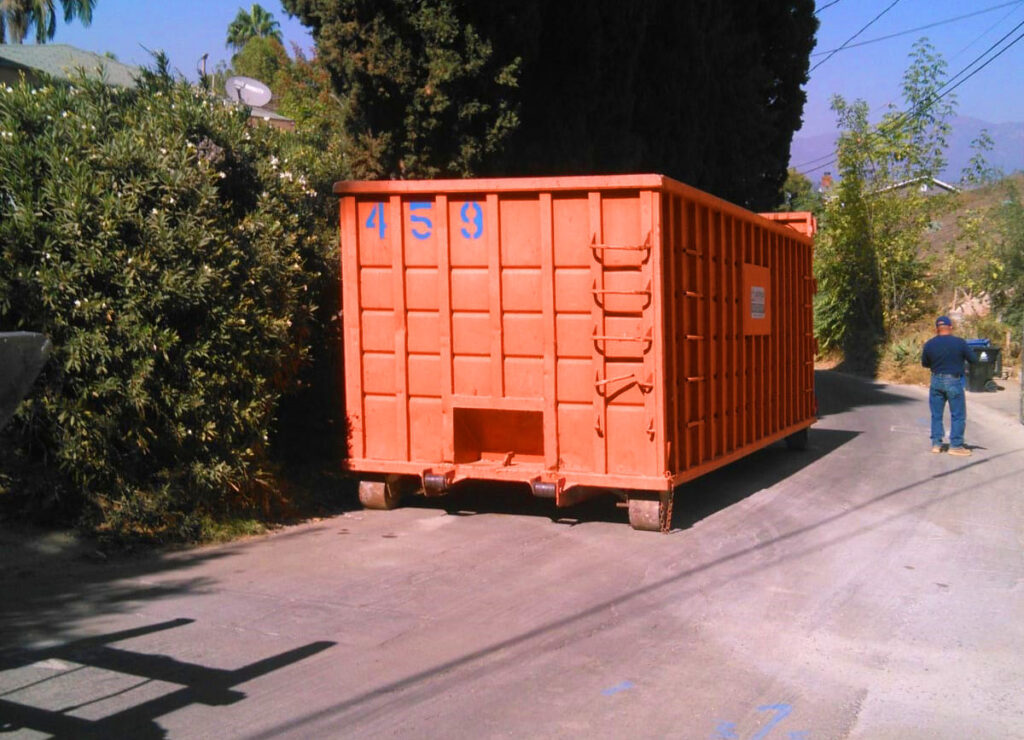 Another benefit of renting a bin is safety. Imagine hitting piles of cabinets, rock-solid concrete, or tiles with your little toe and landing face-first on another stack of debris— ouch! An ABC dumpster can help prevent accidents and eases your mind. To avoid site accidents, you can safely tuck away sharp objects like metals, wood with short nails, and bricks in a container. 
Additionally, a temporary dumpster is the fastest way to remove tons of junk and save time and money. A unit dumpster like our 25-cubic yards bin can move over 2.5 tons of waste, which could've seen you to make multiple trips to the landfill. Furthermore, a hauler will pick up the dumpster, so you don't have to worry about a thing beyond filling the bin. If you need more containers on site, we can provide them.
Fewer costs involved in a project can be motivating, and that's what renting a dumpster means. It is a low-cost option to remove heaps of construction waste. Think of it this way; you'll not have to spend money on gas and pay separate landfill and tax fees. 
At Americas Bin Company, we offer flat-rate pricing that fits your budget. Also, having a professional team to advise you on proper waste disposal can be money-saving. 
How to rent a bin in Northridge, CA? Easy! Call none other than Americas Bin Company. We take the phone, email, or online dumpster orders. 
Plan your much-needed home remodeling or cleanout job while we handle the logistics and bring you a bin. Our efficient team has streamlined the process so you can be confident of timely deliveries.