Granada Hills Dumpster Rental
Roll-Off Rental in Granada Hills, CA
Do you need fast, convenient, quality, and less costly dumpster rental services? ABC and Dumpster Rental checks all the boxes for unrivaled Granada Hills dumpster rental services. We service your construction or household waste properly, providing sustainable disposal solutions. 
We have different dumpster options for our customers' projects, which are convenient, reliable, and affordable. Whether looking for a 25 or 40-yard dumpster rental, we have an extensive fleet of hundreds of dumpster sizes.
Americas Bin Company is proud to be the most competitive dumpster rental in Granada Hills, offering customized rental fees. This guarantees the best price and quality dumpster rental service that meets your job needs. 
We're a locally run independent dumpster rental ready to provide the roll-off container you need. And with well-trained and professional customer support, you can rely on us for unrivaled delivery times. We synchronize our systems and operations, ensuring swift delivery and pick-up. Homeowners and contractors can feel confident that their construction, remodeling, landscaping, or decluttering project is in capable hands. 
Ready to explore our dumpster sizes and waste disposal options? 
Dimensions:
6′ Long x 4′ Wide x 4′ Tall
Best Use:
Party clean-up, office or business use, or light clean-up.
Dimensions:
16′ Long x 8′ Wide x 2′ Tall
Best Use:
Heavy materials like concrete, asphalt, and dirt.
Dimensions:
20′ Long x 8′ Wide x 4′ Tall
Best Use:
Ideal for heavy-debris home clean-outs and remodeling cleanup.
Dimensions:
22′ Long x 8′ Wide x 6′ Tall
Best Use:
Ideal for large construction and remodeling homes.
Rent A Dumpster in Less Than Five Minutes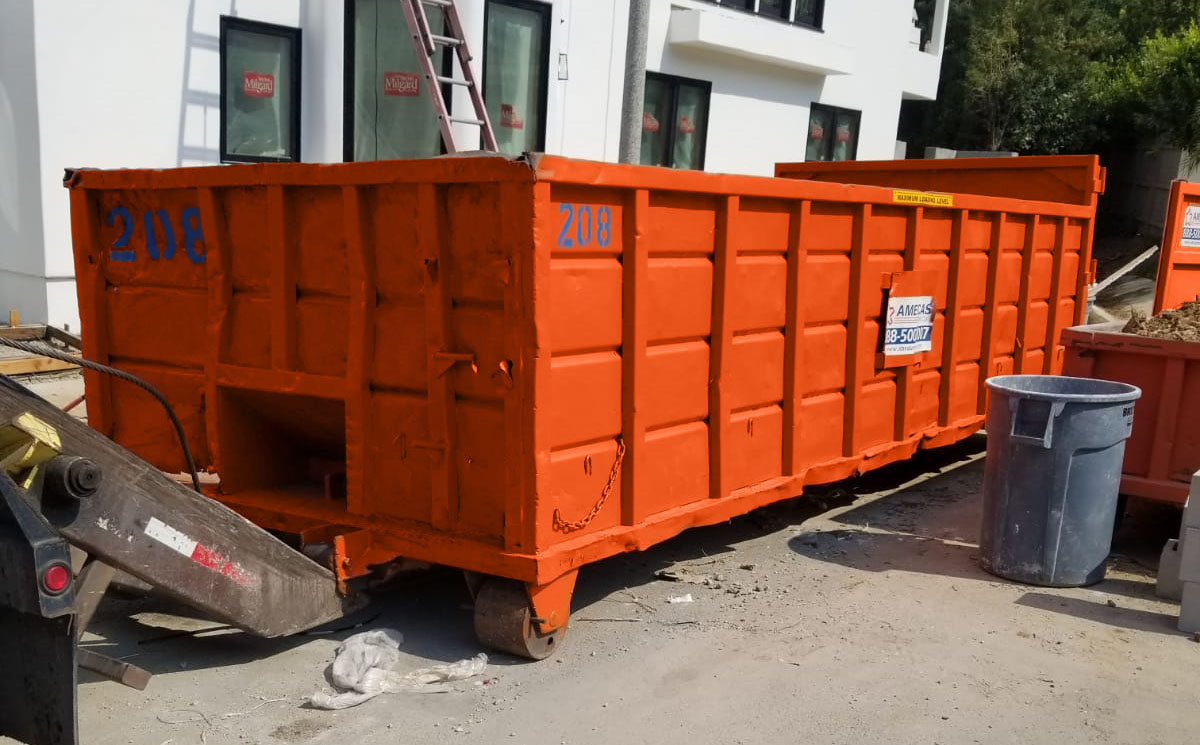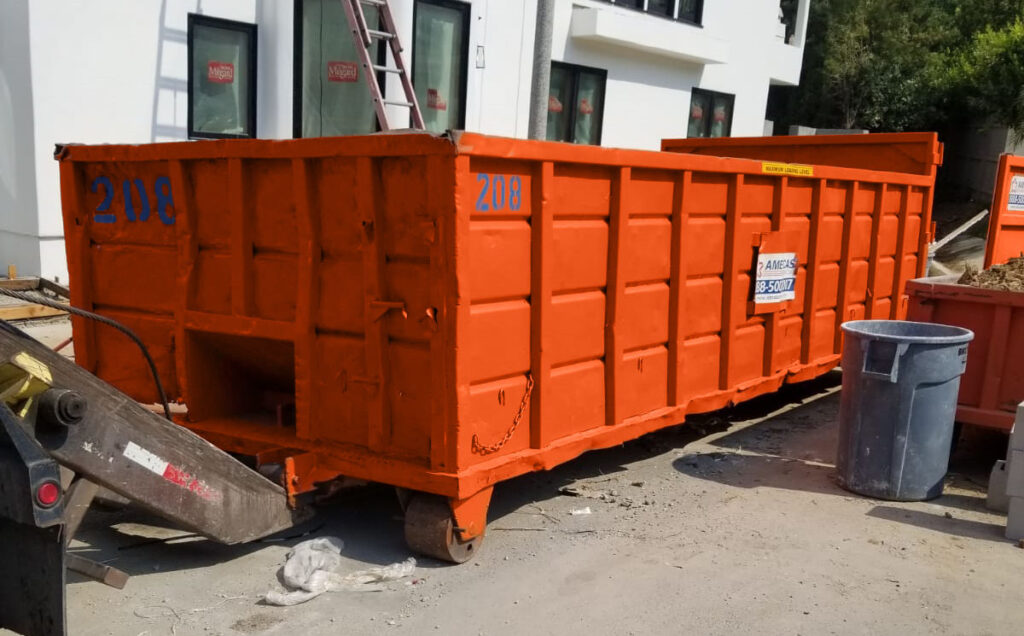 Are you booking a bin for the first time? Whether you've been renting a dumpster for years or doing so for the first time, we make it stress-free. Furthermore, we share valuable guides and things to do to help you make your rental experience a breeze.
Knowing how to rent a construction container helps us assess your requirements more efficiently. At Americas Bins Company, we want you to experience top-of-the-line rental services. So take the following steps to rent your bin within the shortest time.
Understand your waste stream category and size. First, you must understand and determine the sheer size and type of debris you must haul away. Different construction and household waste types exist, so it's essential to know them to prevent mixing with forbidden garbage. Furthermore, it helps us choose the correct bin for you. 
Get A Granada Hills Dumpster Rental for All Projects
Do you need to discard household junk, C&D debris, or heavy inert waste? We offer dumpsters for any need, residential or commercial purposes. For a contractor, estimating the amount of trash can be easy. However, we can guide you to the right solution if this is your first time renting a dumpster.
The second step is to pick the dumpster sizes. Choose the best bin to fit the size of the waste you need to eliminate and the space reserved for a roll-off dumpster. At Americas Bin Company, we have four options: 3, 10, 25, and 40-yard containers.
Whether you need a sturdy bin for a small interior or medium exterior renovation project, you can bet we have the right dumpster rental for any job. Our personable customer rep is standing by to help you secure the right dumpster rental size.
Once your ideal roll-off rental is ready for dispatch, you can check the area where you want to drop off the roll-off bin. Move vehicles out of the way and create ample space in a sturdy area like the driveway to avoid damage. We respect your property, and our skilled drivers will go out of their way to safely place the container on your job site. For safety reasons, you must get a dumpster permit beforehand to use the sidewalk or the street.
Get your dumpster rental rate and choose your ideal delivery option. Wherever your project is in Granada Hills, we have flexible rental time frames to fit your schedule. Pay conveniently upfront with our flexible payment options and sit back as we dispatch your dumpster rental.
We Keep Residential and Construction Sites Cleaner and Safer
Smooth operations at a construction site depend on how efficiently you tackle the construction junk. ABC Dumpster helps construction managers, contractors, and homeowners dispose of waste quickly for cleanliness and safety. In addition, we support your efforts to clean up your construction debris with fair pricing. 
Whether working on new large-scale construction or demolition, you can trust us as your premier Granada Hills dumpster. We're proud to own the most extensive fleet of construction dumpster rentals, ensuring you have a match for your job site. Americas Bin Company is your number-one partner for 25 and 40-yard dumpsters. Let us eliminate your construction waste responsibly, and we're 100% confident you'll love our professional services.